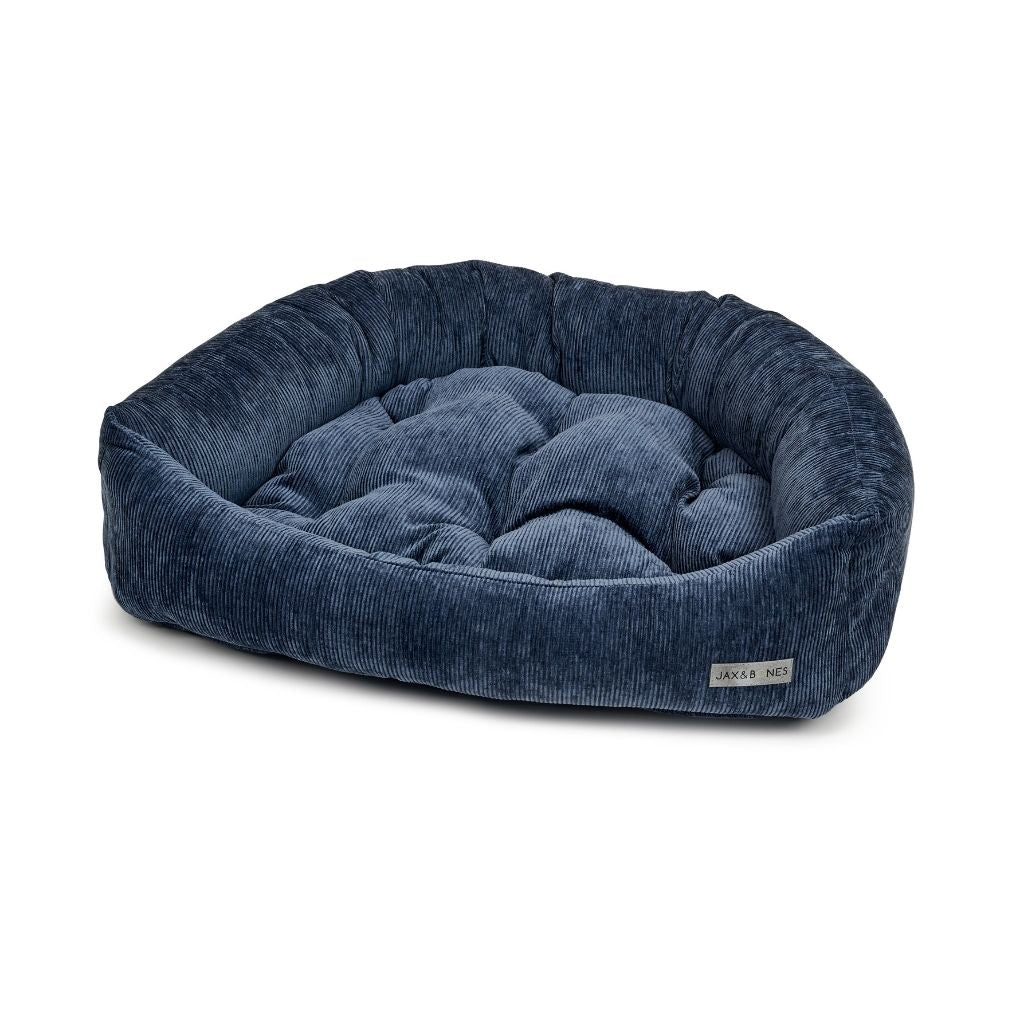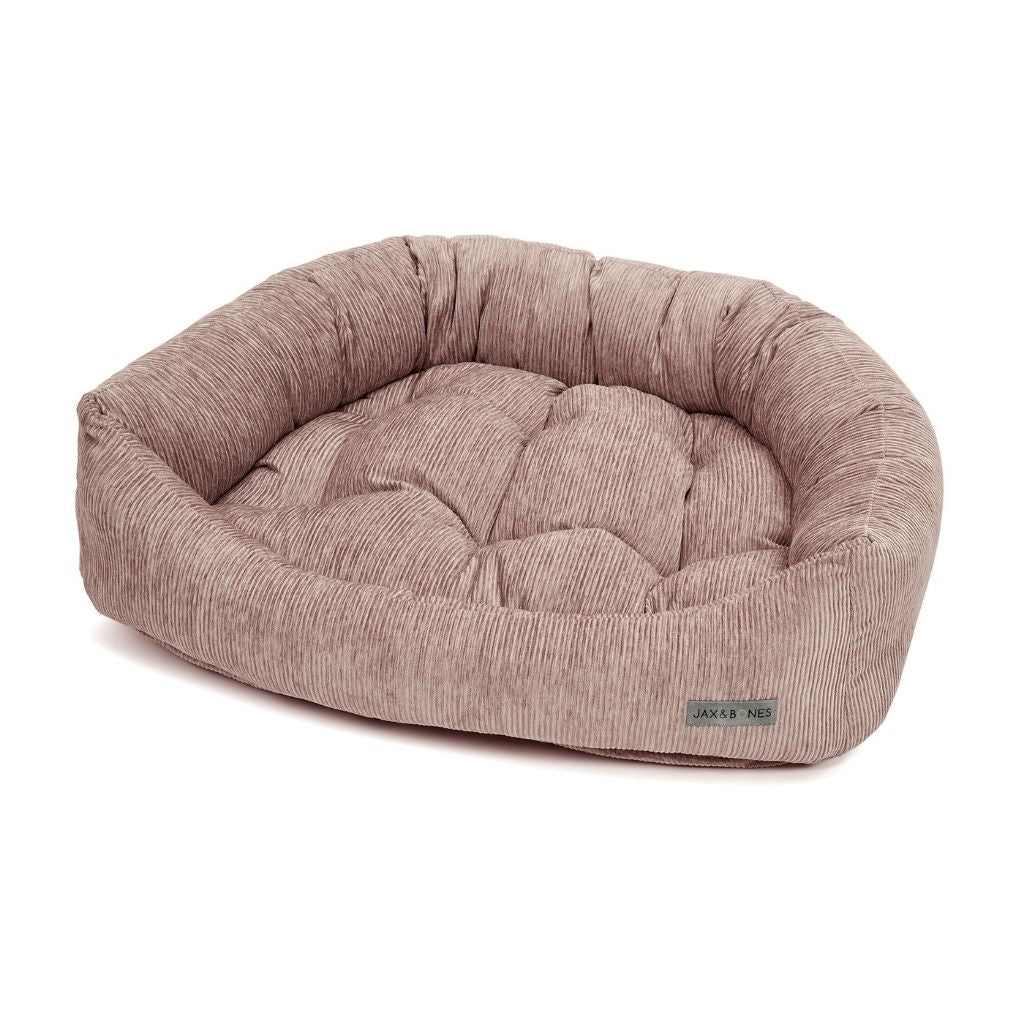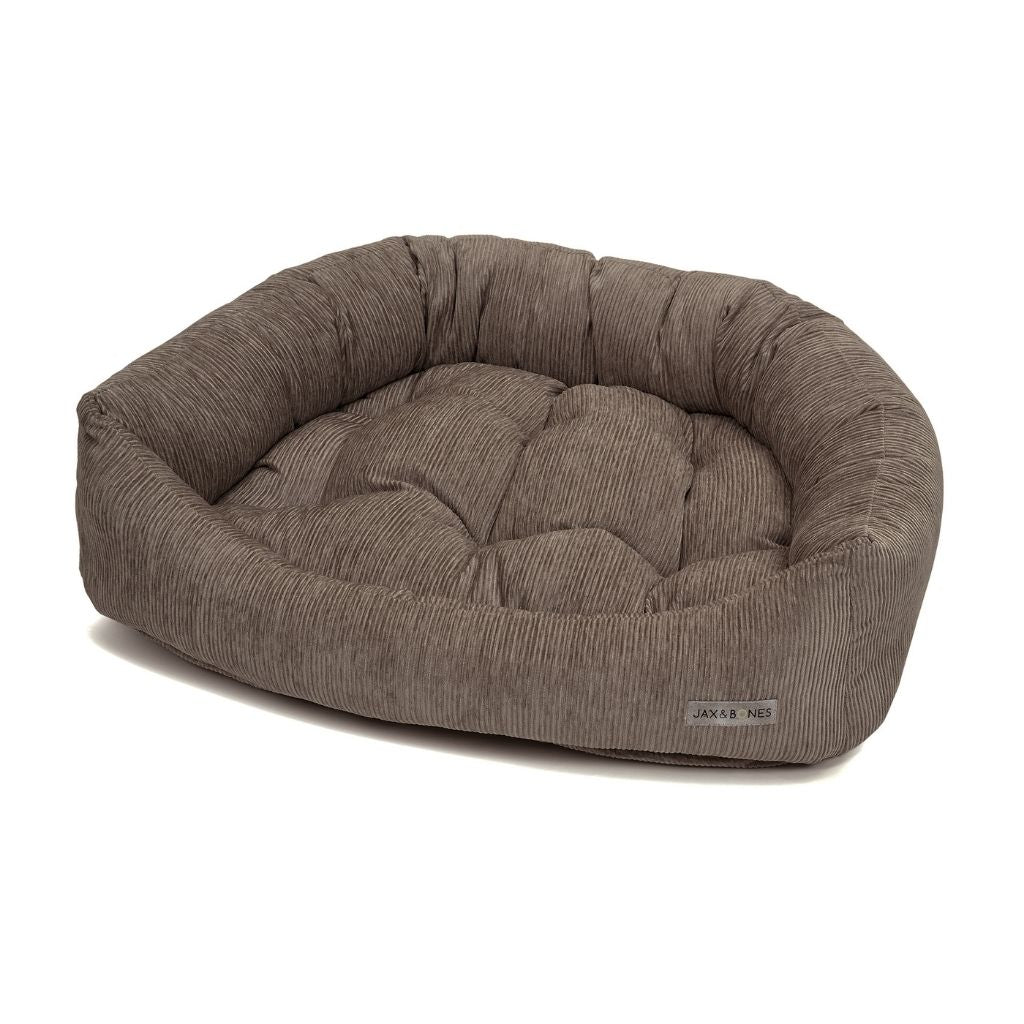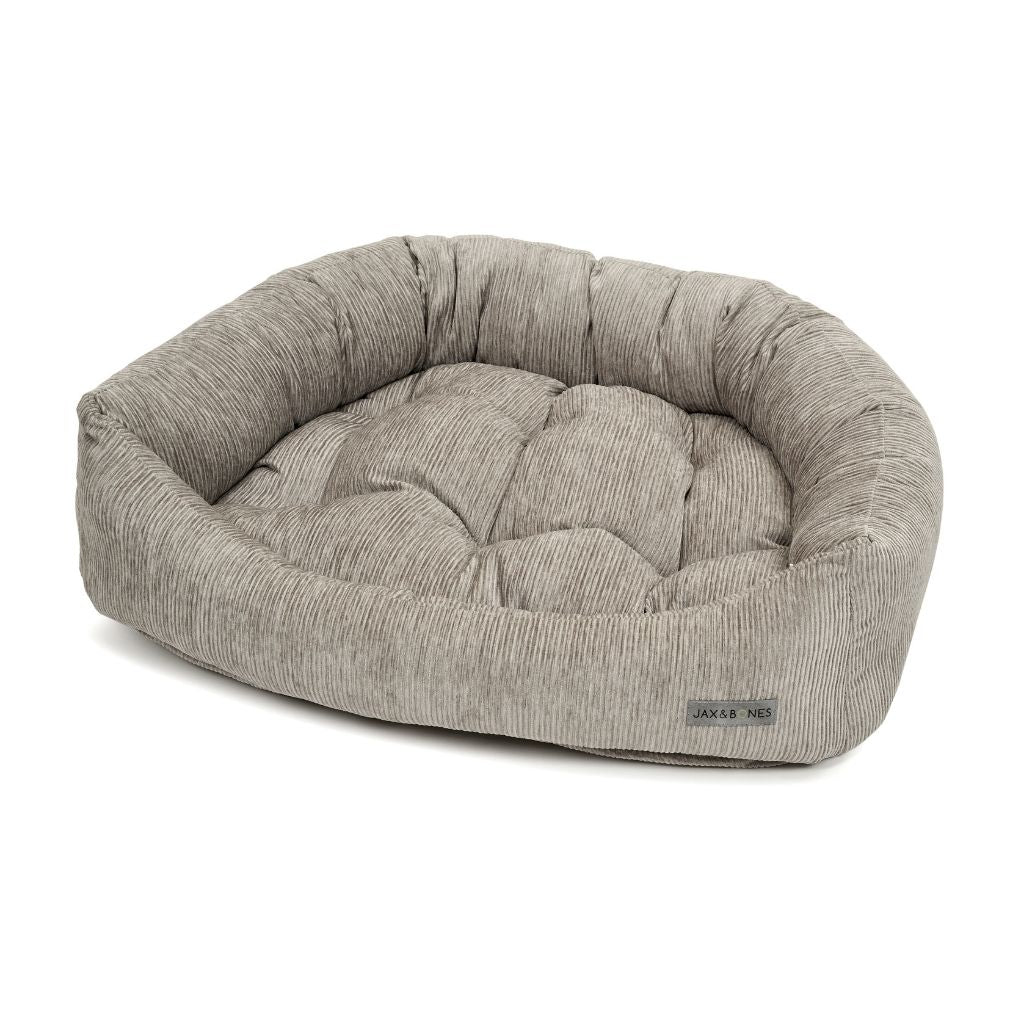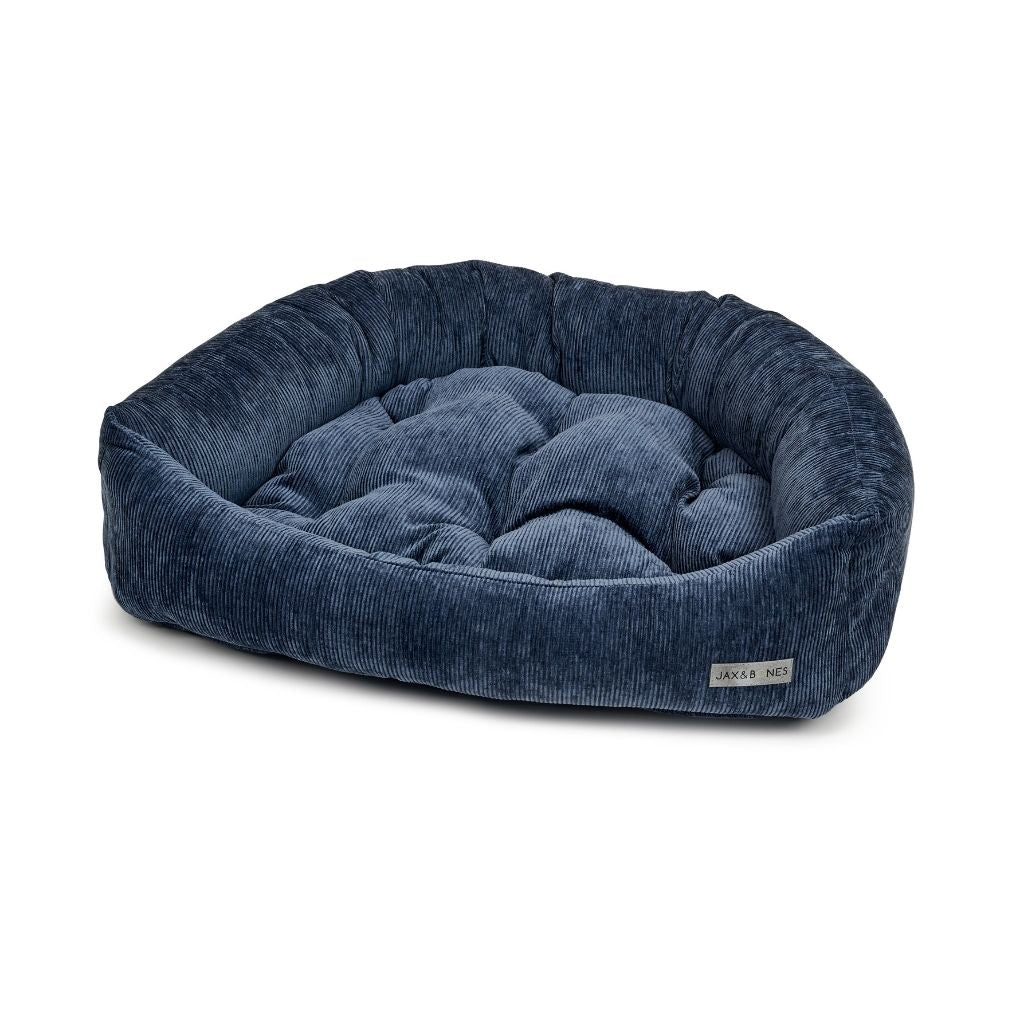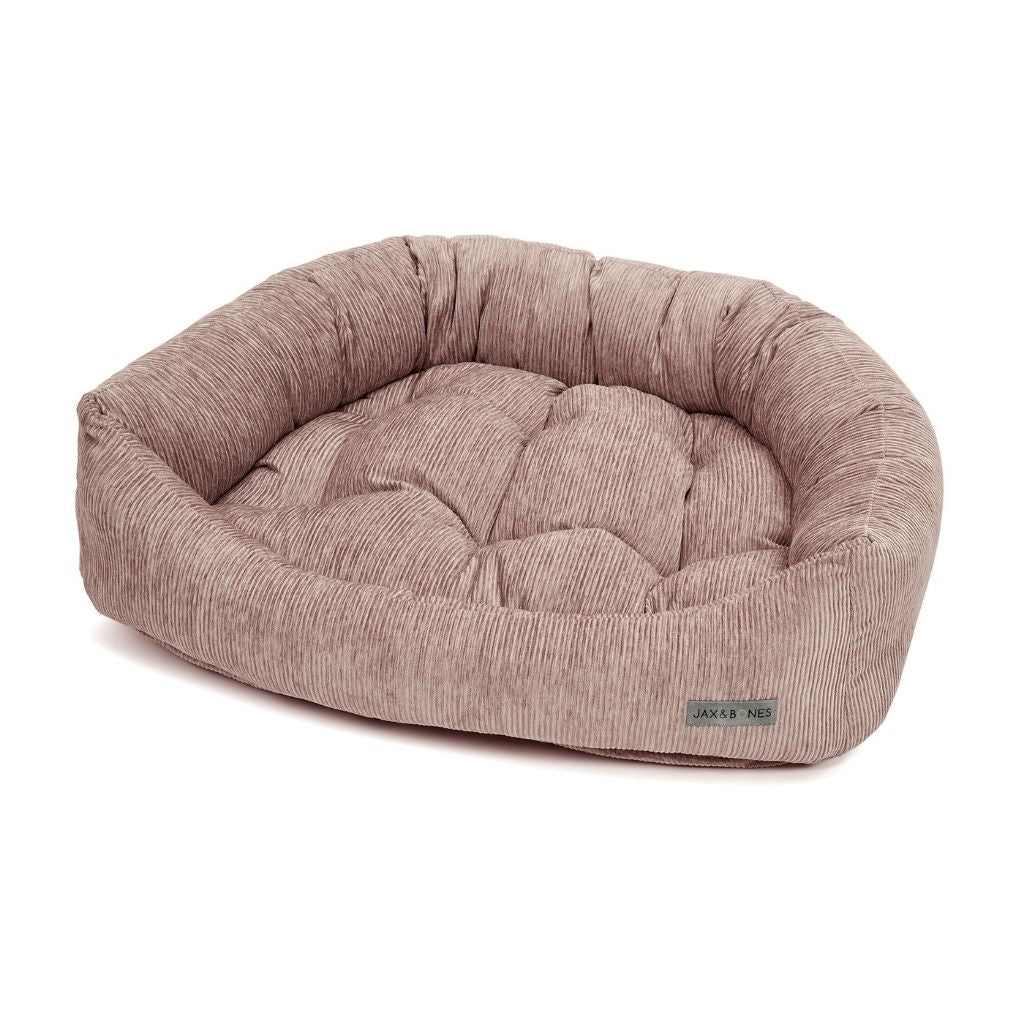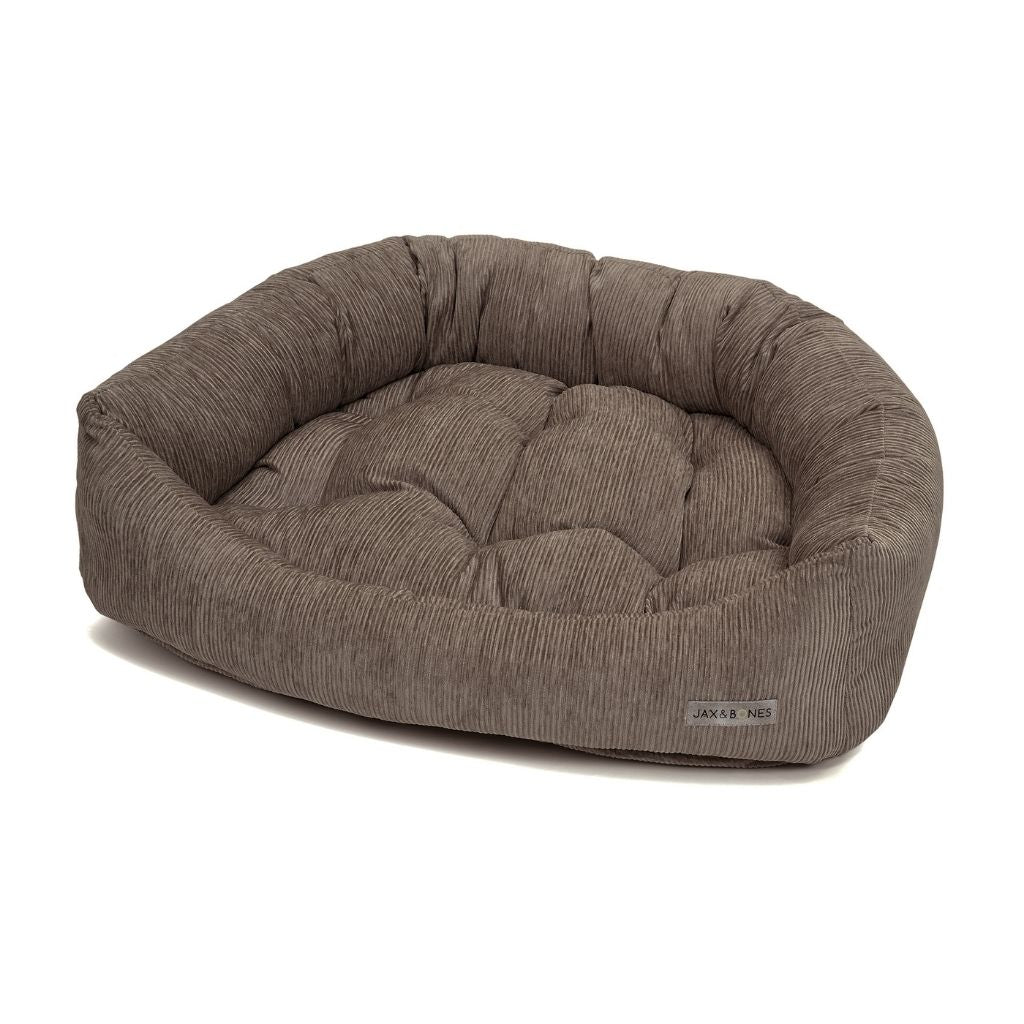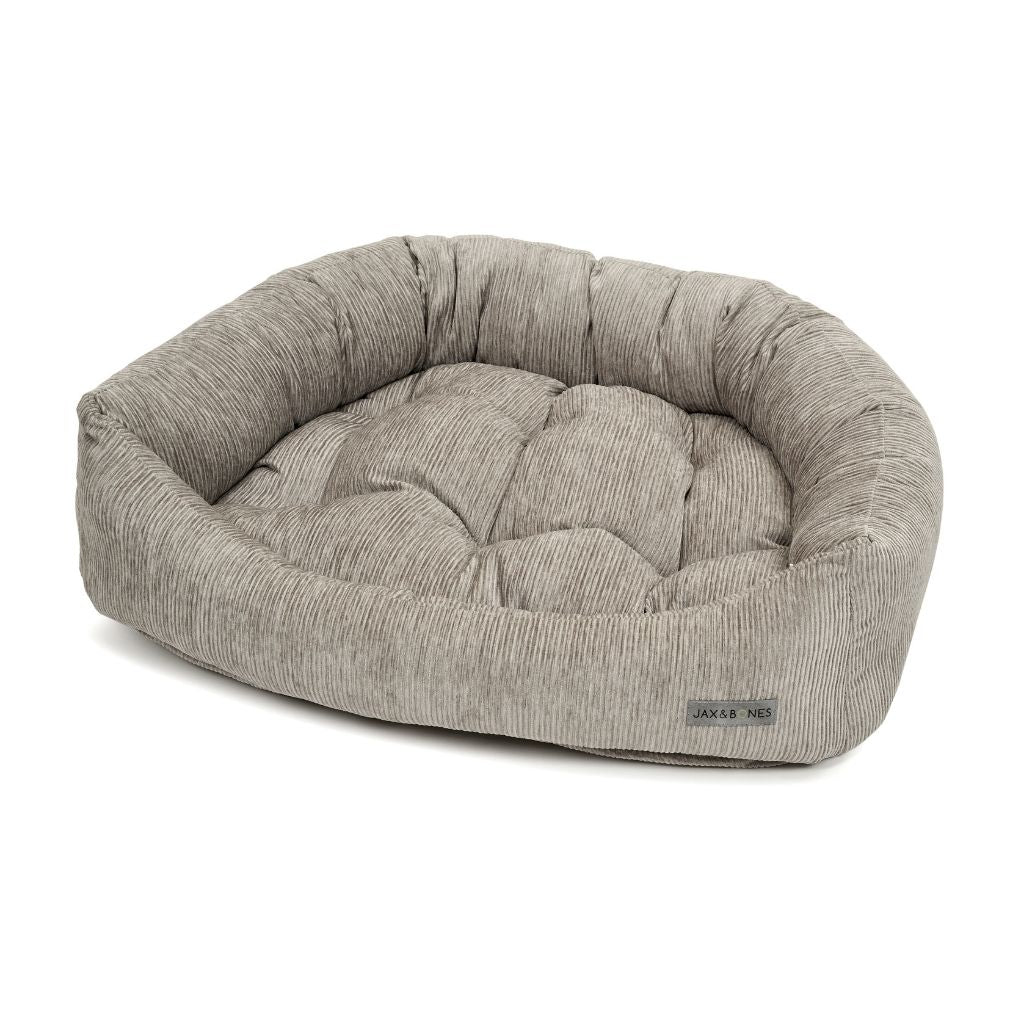 Jax & Bones Ridges Napper Dog Bed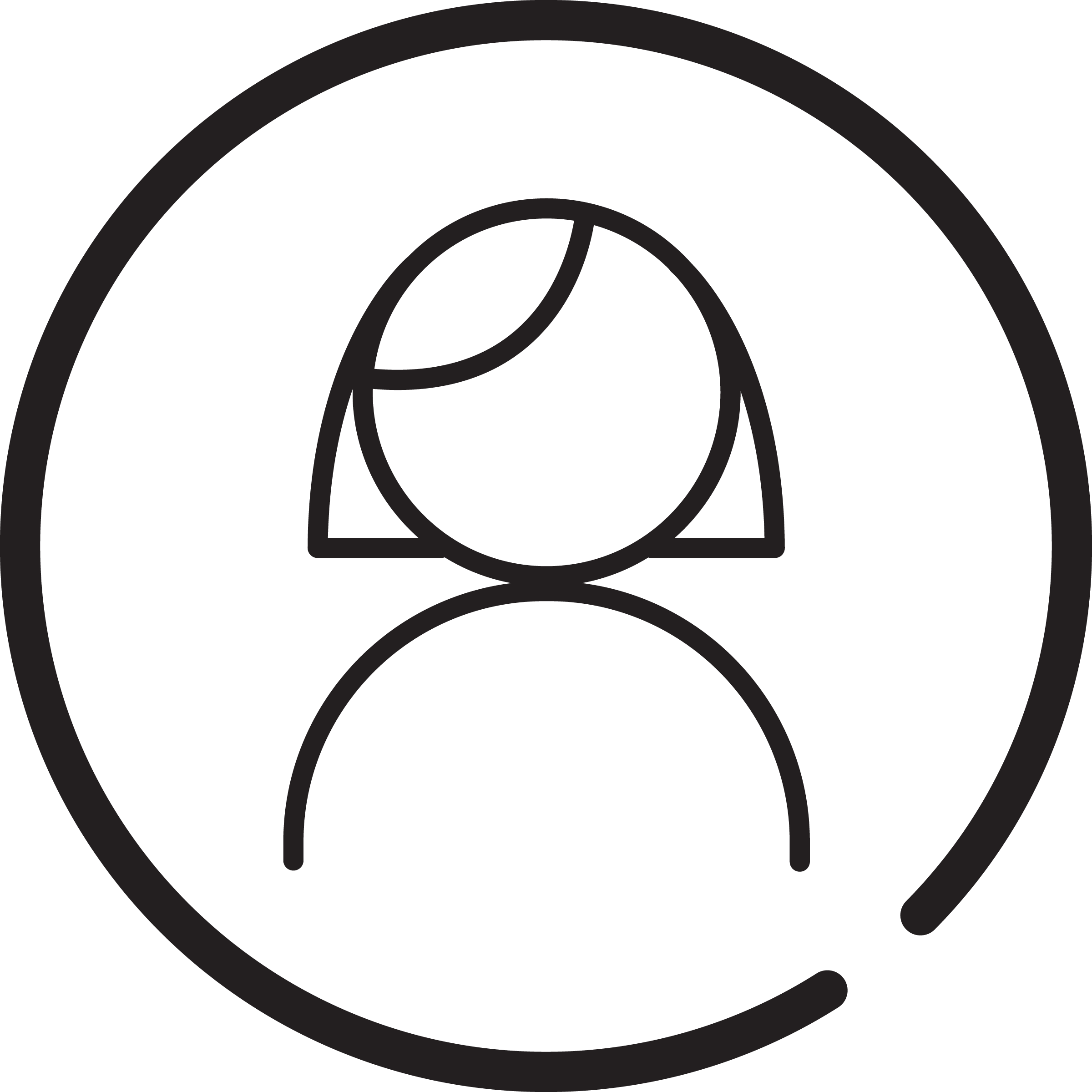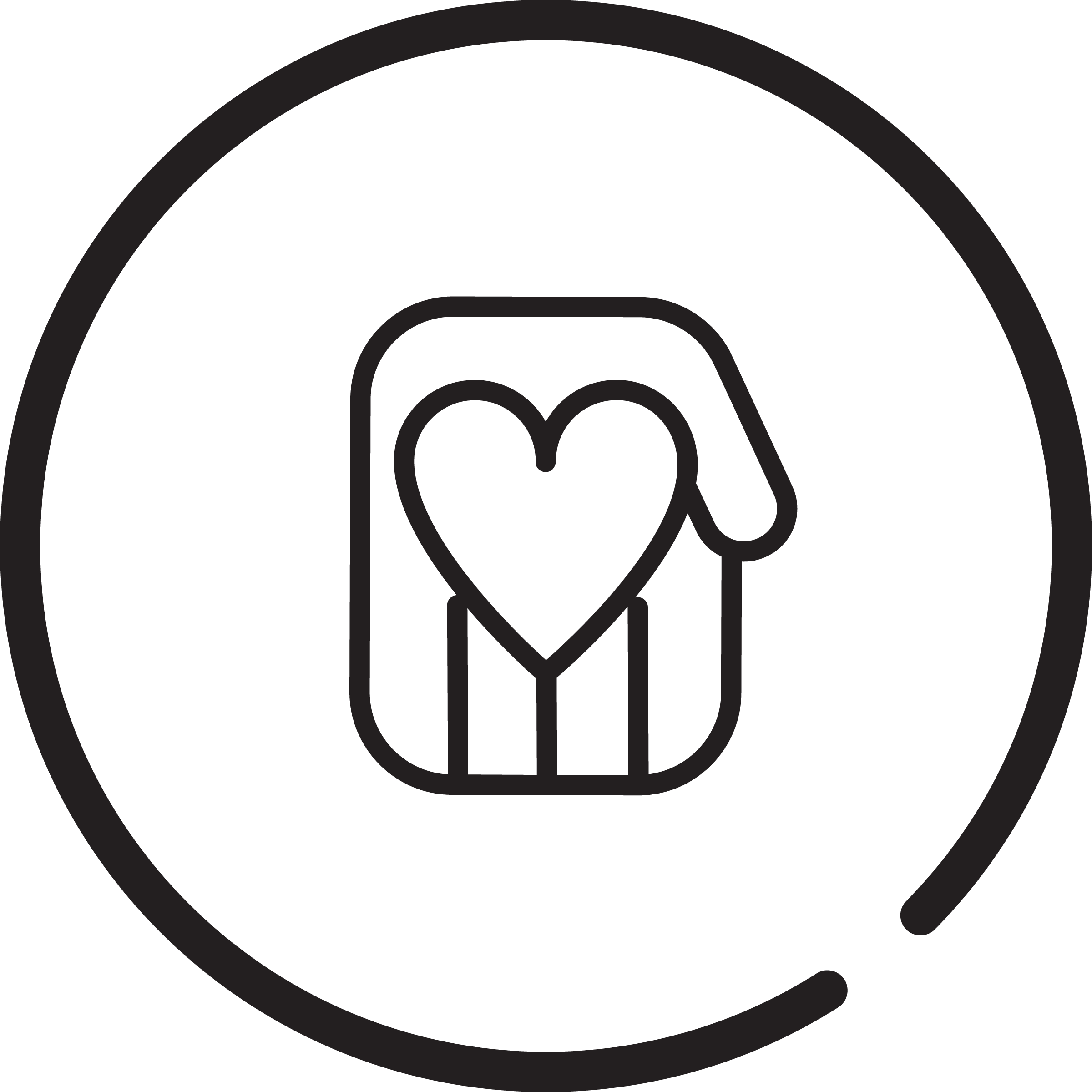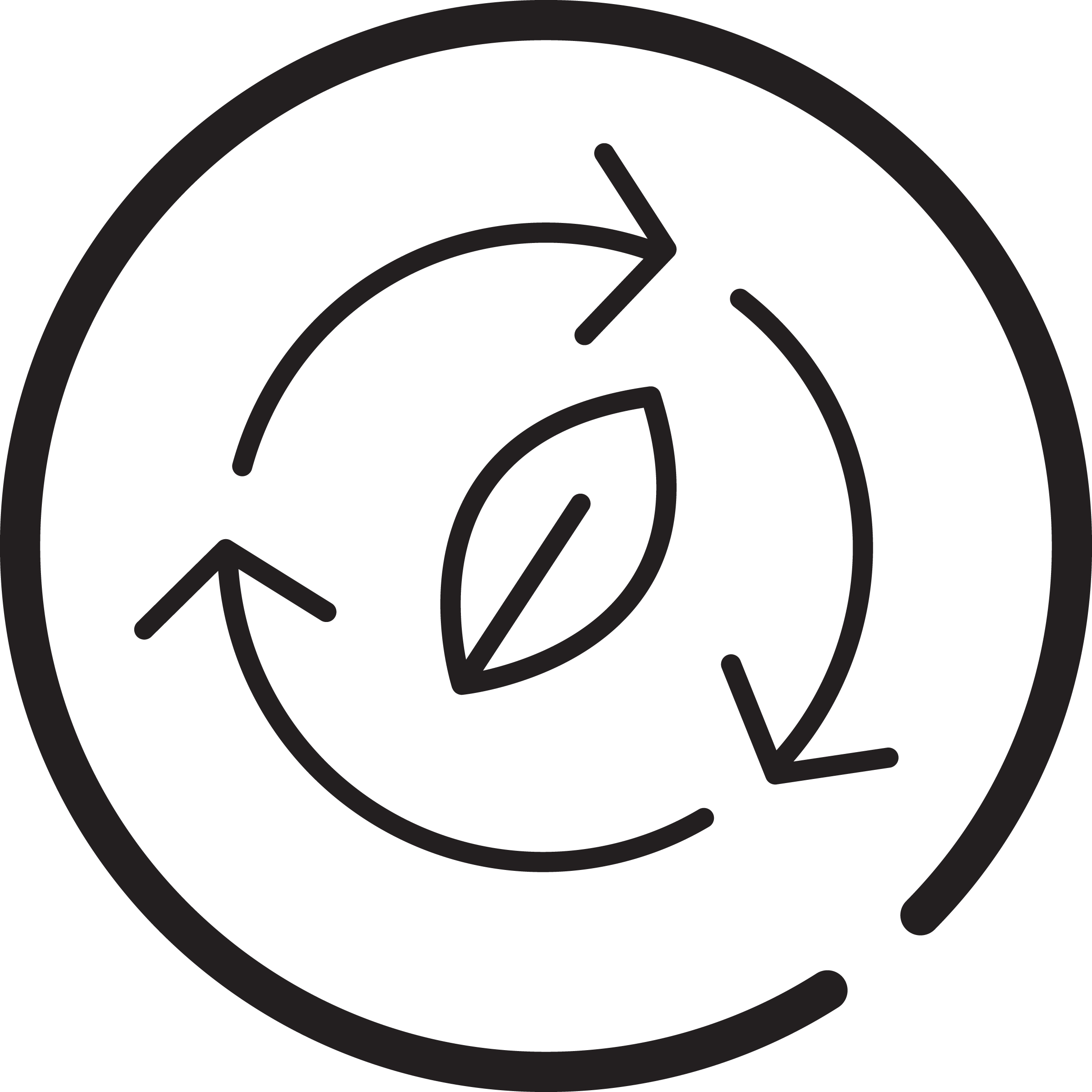 Please Note: All Jax & Bones products will take 3 weeks to ship as their high quality products are handcrafted at the time of your order.
Jax & Bones Ridges Napper Bed is great for older dogs or pups who like to curl up and snuggle. The tufted center pillow adds extra support. Corduroy helps hide dirt and hair. Features: Semi-circular bolstered sides work well for those who like to curl or snuggle. Tufted center pillow to offer additional support for older dogs, or dogs who like to sink deep...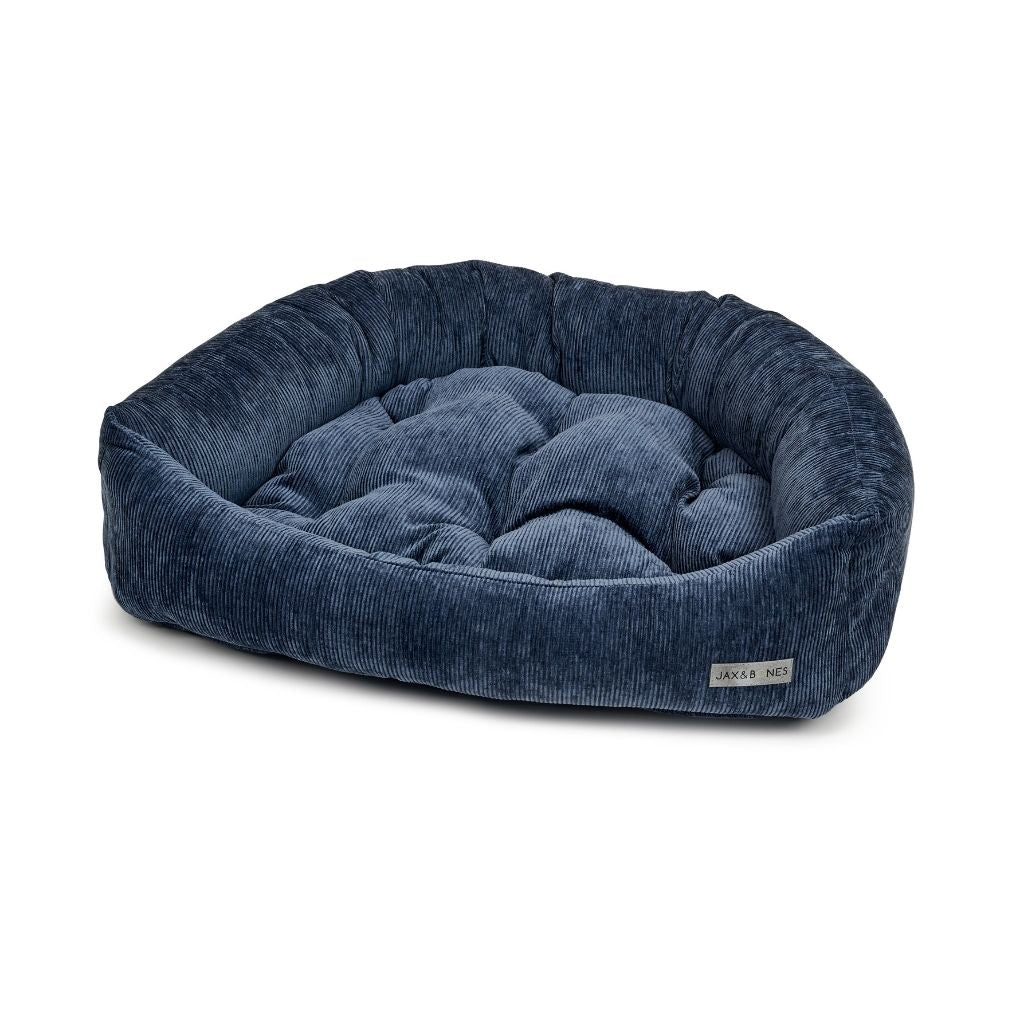 Jax & Bones Ridges Napper Dog Bed